The youngest Boomershoot attendee, to my knowledge, taking a nap on her dad's shoulder.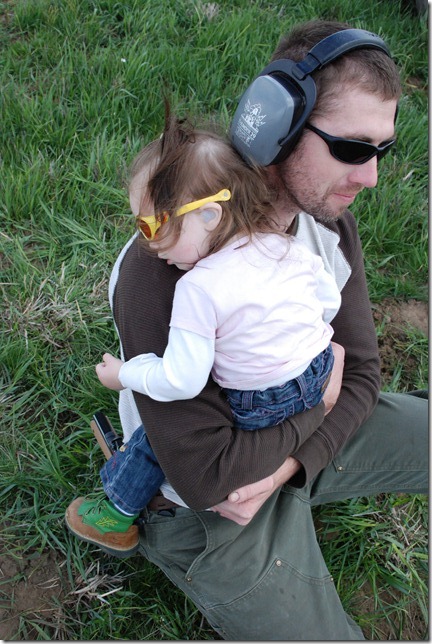 She fell asleep while her mom was shooting Ry's social 50.
She was much more lively the night before at the Boomershoot dinner, she tried to hit me with her mom's keys.  Normally I'd be upset, but she was adorable as she did it, how could you be upset when she's got a face like this?