I meant to do this a while ago but have been caught up in other things. Including finding out I owe my Uncle Sam this year more than I was expecting.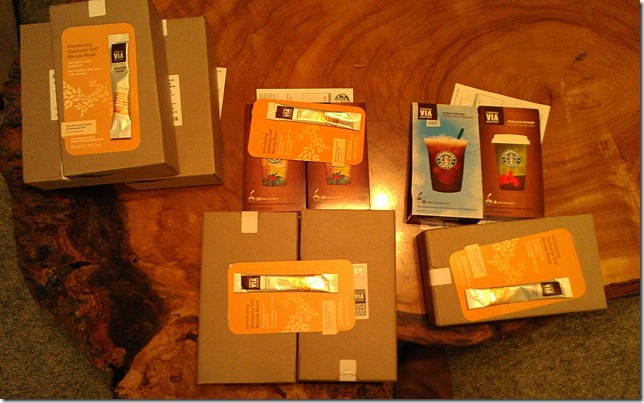 There were six 50 packs of via along with a bunch of the smaller packs. The coffee is currently en route and should be arriving for mail call for a bunch of soldiers next week. Thanks to all of you who participated.
*For those wanting to keep score it was at least $235 of extra business for Starbucks. I got some late comers to the party that I just gave addresses to.