There are times I wonder why I didn't go the mechanical engineering route.  It is so much fun.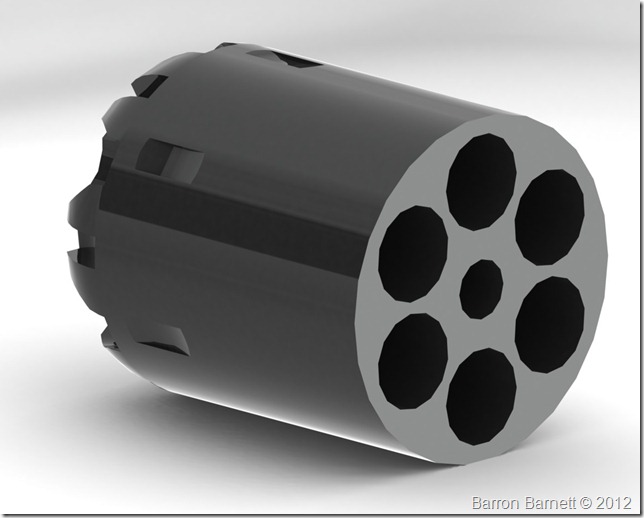 I spent today modeling the cylinder of a cap and ball revolver loaned to me by a friend.  For the most part I'm happy with the results.  The only thing I'm not really happy with is the cylinder incrementing on the recoil pad.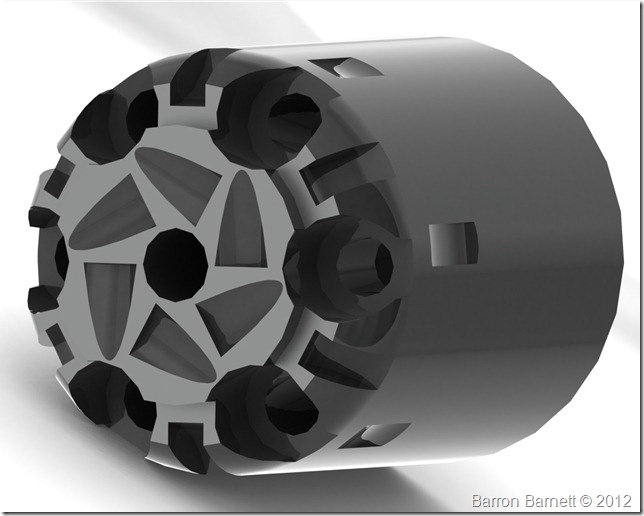 Getting the precise dimensions for the correct location and depth was quite difficult.  The measurements are quite close, but not 100% there.  It will take some more tweaking.
I also need to pull one of the nipples and take the measurements to make sure I have the interior threading specified correctly. I think I might actually model the threads at some point too, just for grins.
If anyone wants to try and guess the type of revolver based off the cylinder feel free.  No prizes, just ultimate bragging rights.
Barron is the owner, editor, and principal author at The Minuteman, a competitive shooter, and staff member for Boomershoot. Even in his free time he's merging his love and knowledge of computers and technology with his love of firearms.
He has a BS in electrical engineering from Washington State University. Immediately after college he went into work on embedded software and hardware for use in critical infrastructure. This included cryptographic communications equipment as well as command and control devices that were using that communications equipment. Since then he's worked on just about everything ranging from toys, phones, other critical infrastructure, and even desktop applications. Doing everything from hardware system design, to software architecture, to actually writing software that makes your athletic band do its thing.