Sorry for the light blogging lately, I've been taking care of another project for some friends. Joe asked last week if we could help out with a private party. More specifically he said he should be able to handle it on his own, however I know the help makes it much easier. Here's a video of the day's events followed by a detailed description and pictures.
So we showed up at the Breakfast Club Saturday morning and carpooled out to the Boomershoot site.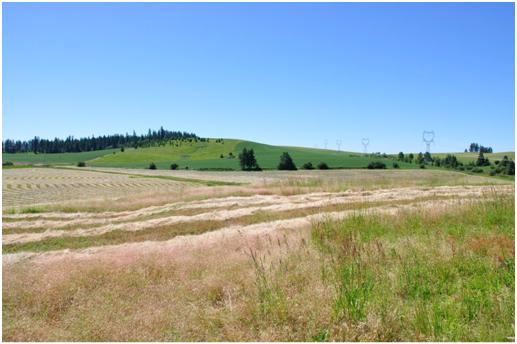 The site looks completely different when there is tall grass growing everywhere.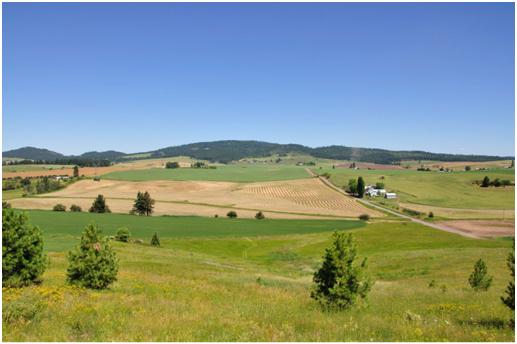 This is from on top of the berm at the 700 yard line. You can see the trees for the 380 yard line are in the middle on the left.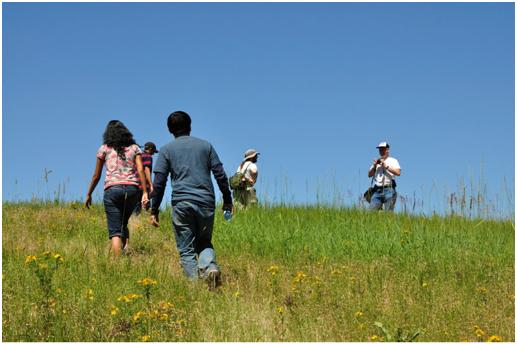 Joe gave a site tour to his guests, providing the history of Boomershoot and how it has grown over the years. From there we moved on to the Taj, and proceeded to provide them with another important life skill.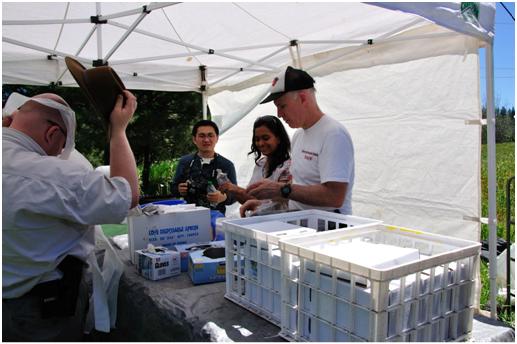 We had numerous long discussions about different things that have happened at Boomershoot, interesting occurrences, as well as the endless entertainment that is known as Ry. After mixing up the explosives (staff), guests only measured due to their lack of proper documentation, we ate lunch and continued the story telling.
After lunch came the setup for the main attraction.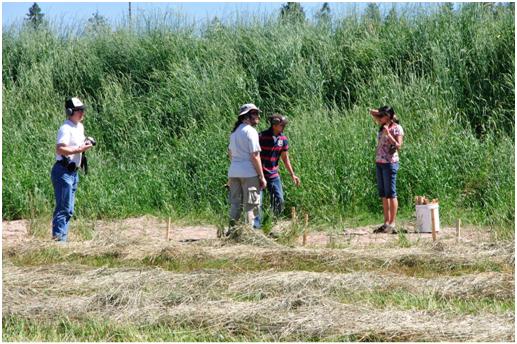 We had some special setup due to some "Idaho Stress Tests" that were going to be conducted.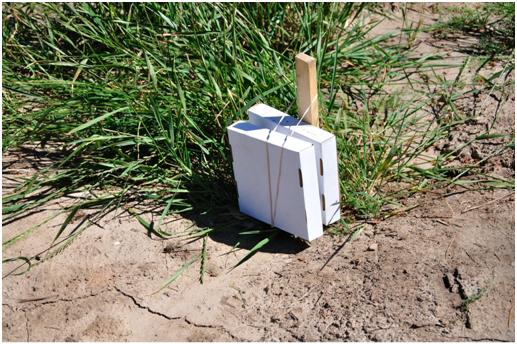 We sandwiched the drive between 2, 7 inch targets giving a total yield of around 4 lbs of Boomerite. The catch however was that the second target used was actually a left over from Boomershoot in April. The targets lose their sensitivity over time, most would complain, however like Joe, I prefer that to becoming more sensitive!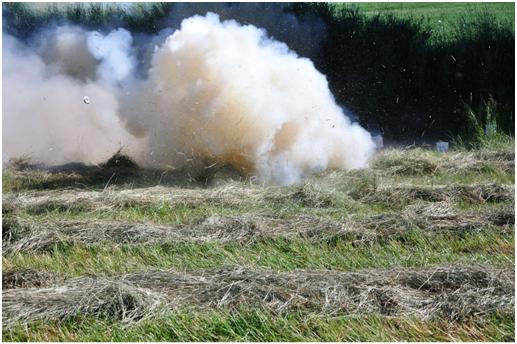 Note the circular object flying out to the Left, that's a platter. Here's what it looks like up close. Normally they are perfectly smooth and mirror quality. The blast changed that irreversibly.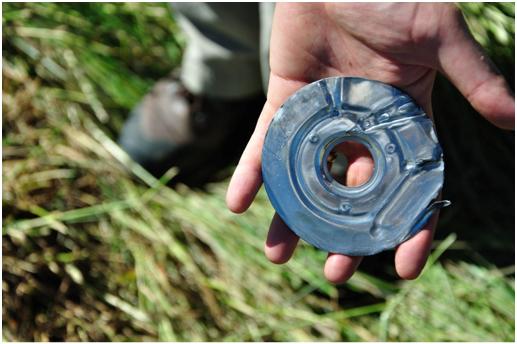 The second stress test was a little more unusual; at first I thought it was a lie!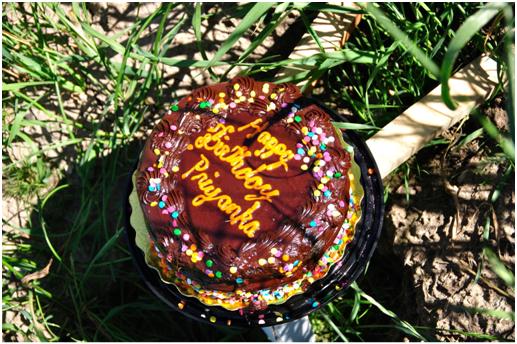 However it was obliterated into a cloud of dust to never be seen again.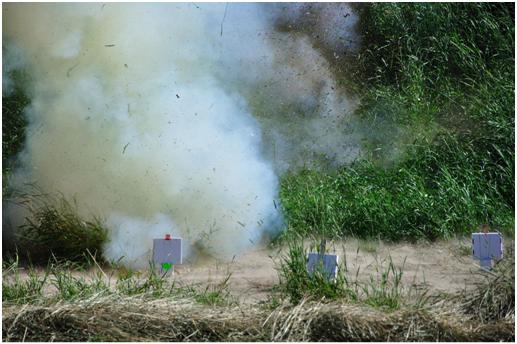 As Tim seemed to escape from everyone's camera… but MINE! Muwhahaha, I have your soul Tim and I'll give it back for a cup of coffee.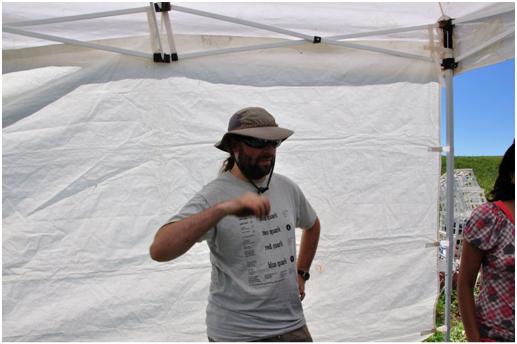 Lastly, here are some different stills of everyone having a blast.
TMW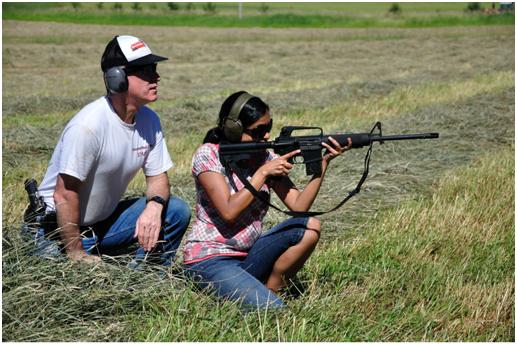 Joe and Priyanka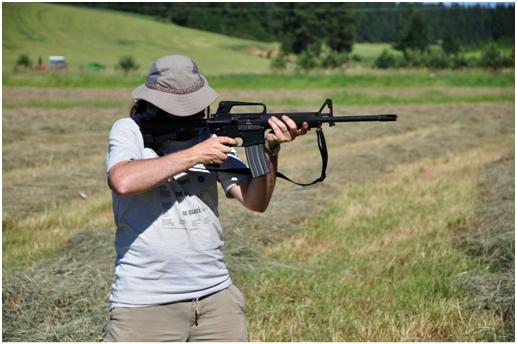 Tim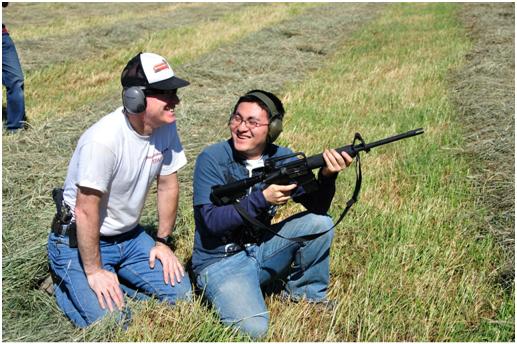 Joe and Hiep.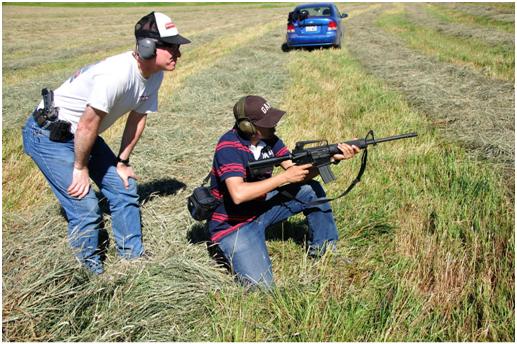 Joe and Sharath.
Lastly at the end of the day, Joe and I finished off the last two Boomers. For some reason I was off my game and missed, first time in a LONG time. I must say though, it was much better to happen then instead of during Boomershoot with a TV crew behind me.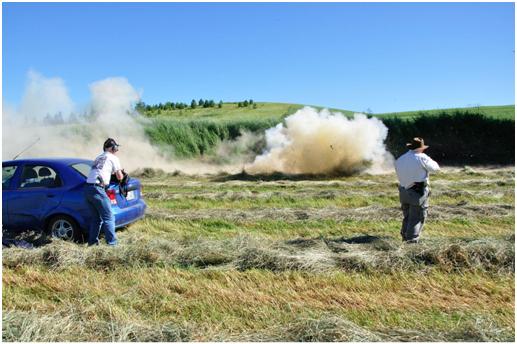 TMM is the owner, editor, and principal author at The Minuteman, a competitive shooter, and staff member for Boomershoot. Even in his free time he's merging his love and knowledge of computers and technology with his love of firearms.
Many know his private name and information however due to the current political climate, many are distancing themselves due to the abandonment of Due Process.