Quick disclaimer, this probably isn't something you should show small children.  You have been warned.
So last year those who attended Boomershoot might remember that we had two smaller bunnies on the hill side.  We had breast implant bunny and suicide vest bunny.  Neither of them worked like we had hoped.
This year we found this on sale.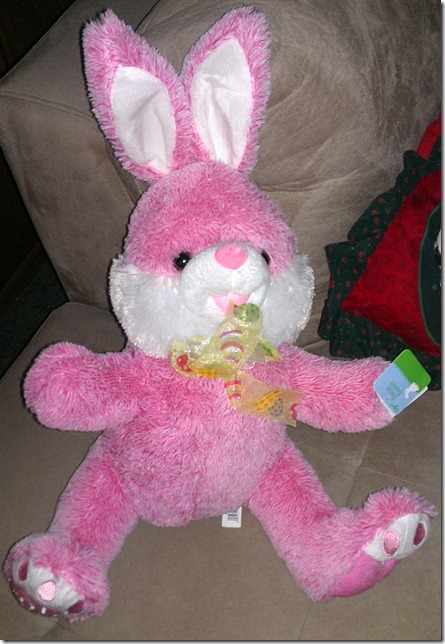 Personally I felt it looked like some deranged Easter Bunny.  We took it with us to Boomershoot to share our new found friend with our other friends.
TMW lovingly packed her with explosives Saturday while I was busy with Paul Barrett and his wife.
The bunny helped signify the end of the boomerite production for Boomershoot 2012.  Joe carried bunny Fufu off into the sunset to be placed into the magazine.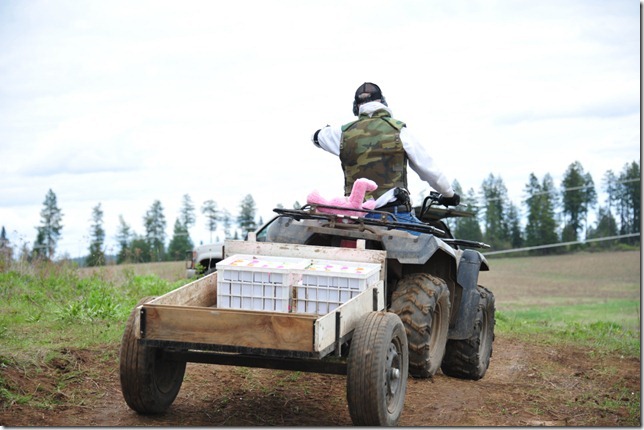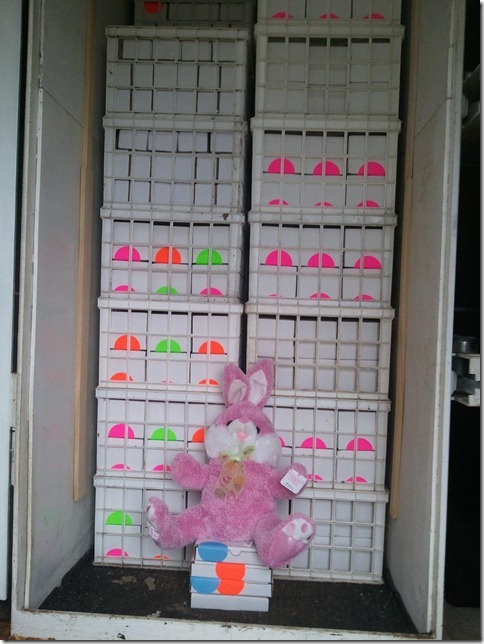 The next morning some enterprising individuals placed him on the hill.  Word of bunny Fufu's presence was only passed by word of mouth along the line.  Many apparently refused to believe there was  bunny up there till they found it.
At some point .30 Cal Gal connected with little bunny FuFu.  I will say that I suspect her hit was actually the sucking chest wound as I don't recall seeing any damage to the facial area.  There was a second hit which shredded bunny Fufu's leg.  Since he was still alive during lunch, TMW decided bunny Fufu was now reserved for her mom.  Everyone had their chance.
TMW, the Animal Science major, proceeded to try and amputate to stabilize the bunny.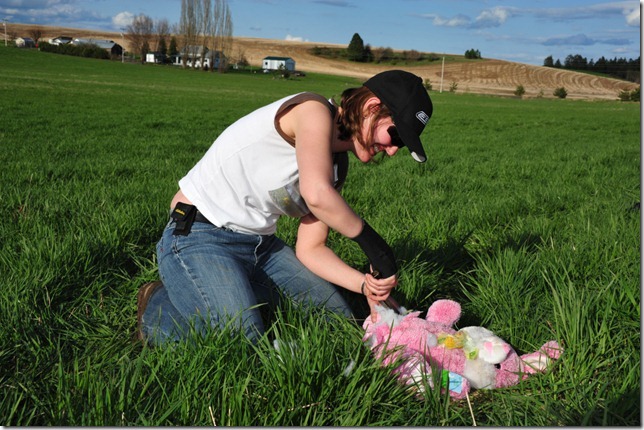 The damage though proved to be too great.  She sadly had to put him out of his misery since no one else could.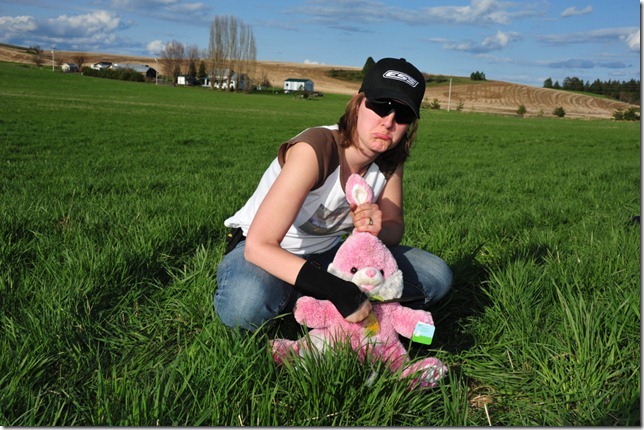 For some reason though that wasn't enough.  She had to make sure he was good and dead.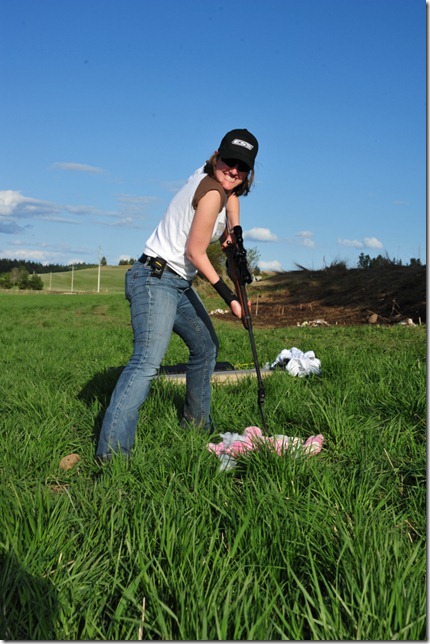 Then he was placed on the berm so TMW's mom could have the honor of rendering him to his molecular components.  TMW's mom had yet to shoot a boomer.  It was time we fixed that minor deficiency and I also needed to plant the seed of the wonder that is the Evil Black Rifle.
I handed her my AR with the ACOG with the dot on top.  Quick intro instruction and a few practice boomers.   We got the whole thing on video.
The destruction was complete, with just little bits of fuzz remaining.  Even better though was I was informed the mother in law now was an Evil Black Rifle, and some sort of red dot optic.  Winning one step at a time, I'm sure Sarah Brady is crying in her beer on that one.
TMM is the owner, editor, and principal author at The Minuteman, a competitive shooter, and staff member for Boomershoot. Even in his free time he's merging his love and knowledge of computers and technology with his love of firearms.
Many know his private name and information however due to the current political climate, many are distancing themselves due to the abandonment of Due Process.