There are hundreds of thousands of stories. All evoke different emotions.
For conspicuous gallantry and intrepidity at the risk of his life above and beyond the call of duty while serving as a rifleman with Company 1 in action against enemy forces. L/Cpl. Creek's squad was providing security for a convoy moving to resupply the Vandegrift Command Base when an enemy command detonated mine destroyed 1 of the vehicles and halted the convoy near the Cam Lo Resettlement Village. Almost immediately, the marines came under a heavy volume of hostile mortar fire followed by intense small-arms fire from a well-concealed enemy force. As his squad deployed to engage the enemy, L/Cpl. Creek quickly moved to a fighting position and aggressively engaged in the fire fight. Observing a position from which he could more effectively deliver fire against the hostile forces. he completely disregarded his own safety as he fearlessly dashed across the fire-swept terrain and was seriously wounded by enemy fire. At the same time, an enemy grenade was thrown into the gully where he had fallen, landing between him and several companions. Fully realizing the inevitable results of his action, L/Cpl. Creek rolled on the grenade and absorbed the full force of the explosion with his body, thereby saving the lives of 5 of his fellow marines. As a result of his heroic action, his men were inspired to such aggressive action that the enemy was defeated and the convoy was able to continue its vital mission. L/Cpl. Creek's indomitable courage, inspired the Marine Corps and the U.S. Naval Service. He gallantly gave his life for his country.
While many would focus on the tragedy of the loss of life, and it is a tragedy. I am thankful that so many such men and women have graced our armed forces. That such men and women have lived. It's the stories which live on and act as an inspiration to others to achieve greatness.
Here's another good one:
Specialist Four Leslie H. Sabo Jr. distinguished himself by conspicuous acts of gallantry and intrepidity above and beyond the call of duty at the cost of his own life while serving as a rifleman in Company B, 3d Battalion, 506th Infantry, 101st Airborne Division in Se San, Cambodia, on May 10, 1970. On that day, Specialist Four Sabo and his platoon were conducting a reconnaissance patrol when they were ambushed from all sides by a large enemy force. Without hesitation, Specialist Four Sabo charged an enemy position, killing several enemy soldiers. Immediately thereafter, he assaulted an enemy flanking force, successfully drawing their fire away from friendly soldiers and ultimately forcing the enemy to retreat. In order to re-supply ammunition, he sprinted across an open field to a wounded comrade. As he began to reload, an enemy grenade landed nearby. Specialist Four Sabo picked it up, threw it, and shielded his comrade with his own body, thus absorbing the brunt of the blast and saving his comrade's life. Seriously wounded by the blast, Specialist Four Sabo nonetheless retained the initiative and then single-handedly charged an enemy bunker that had inflicted severe damage on the platoon, receiving several serious wounds from automatic weapons fire in the process. Now mortally injured, he crawled towards the enemy emplacement and, when in position, threw a grenade into the bunker. The resulting explosion silenced the enemy fire, but also ended Specialist Four Sabo's life. His indomitable courage and complete disregard for his own safety saved the lives of many of his platoon members. Specialist Four Sabo's extraordinary heroism and selflessness, above and beyond the call of duty, at the cost of his life, are in keeping with the highest traditions of military service and reflect great credit upon himself, Company B, 3d Battalion, 506th Infantry, 101st Airborne Division, and the United States Army.
Who's story are you remembering today?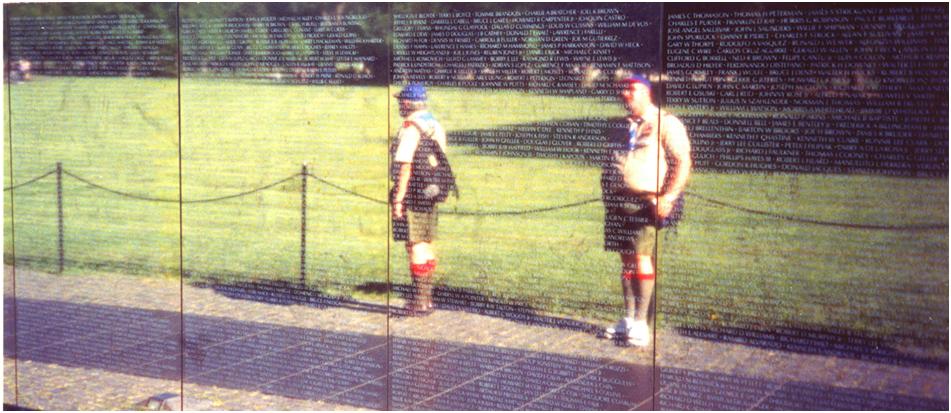 TMM is the owner, editor, and principal author at The Minuteman, a competitive shooter, and staff member for Boomershoot. Even in his free time he's merging his love and knowledge of computers and technology with his love of firearms.
Many know his private name and information however due to the current political climate, many are distancing themselves due to the abandonment of Due Process.
Similar Content