Picked up the mail tonight and on the top was this…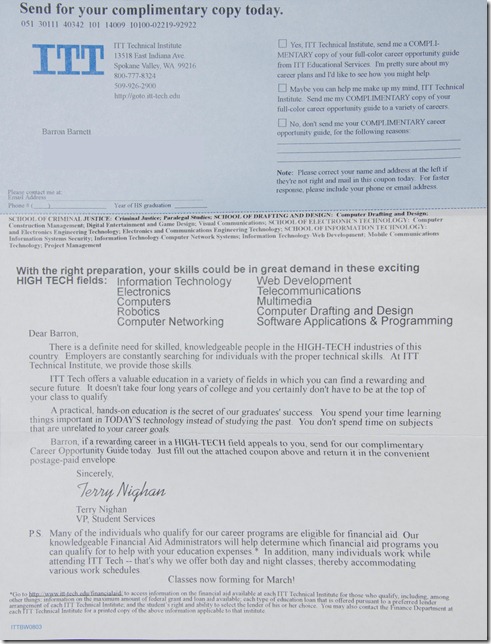 I have a BSEE from a four year university, my focus areas were DSP and Power Systems. Where did they get my info, and why do they think I need one of their certifications? I just started laughing as I read it, and continue to laugh every time I see it. I actually ended up with an awesome job before I even graduated, and I had offers outside the area too. Not only was the job I took awesome, it became even more awesome recently, however due to the disclaimer I shall leave it at that. The only thing I can think of is they want me to get an MBA which makes me want to laugh more. I have a couple other professional goals on my plate, after which I will go an get my masters slowly (if I feel it still worth it). My masters however is going to be in another engineering field.
TMM is the owner, editor, and principal author at The Minuteman, a competitive shooter, and staff member for Boomershoot. Even in his free time he's merging his love and knowledge of computers and technology with his love of firearms.
Many know his private name and information however due to the current political climate, many are distancing themselves due to the abandonment of Due Process.