So Ry saw someone cook bacon on their MG-42 barrel and had a bright idea. His suppressor gets scorching hot, why not cook bacon on that. So the games began.
I was up at the line when Ry actually fried the bacon up. Thankfully Rolf and AntiTango got pictures.
The fat acted as a lubricant and it wanted to slide off after every shot.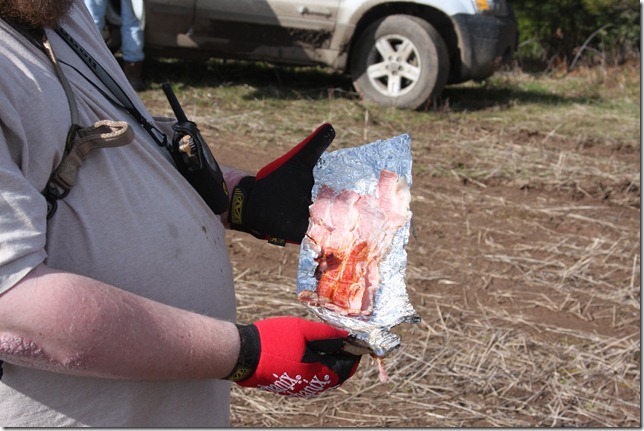 It didn't cook all the way through but that never stopped anyone from enjoying bacon.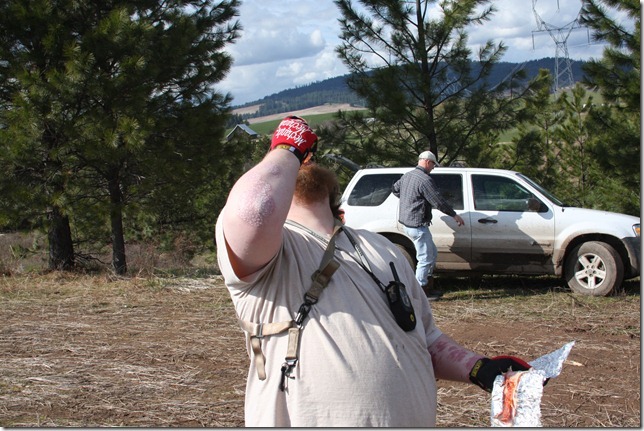 Thanks for the extra bacon Ry, it was delicious.