So, I took a working lunch today so I could leave work early.  The downside of that is I have to drive through downtown Pullman at the height of rush hour.  Right now I'm really wishing I had just worked late and put in the extra time.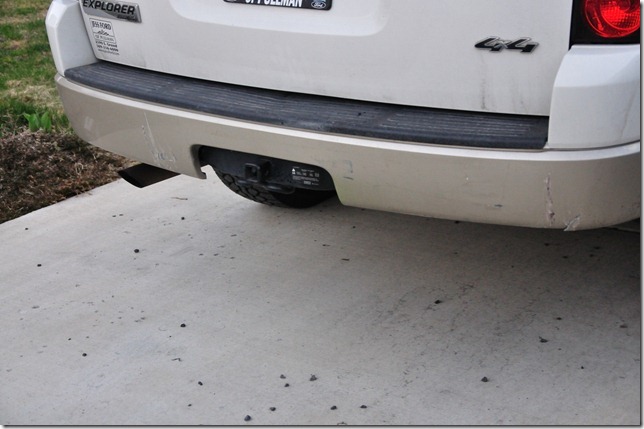 It doesn't look like she did a lot, but you'll notice the cosmetic part of the bumper is actually torn on the right.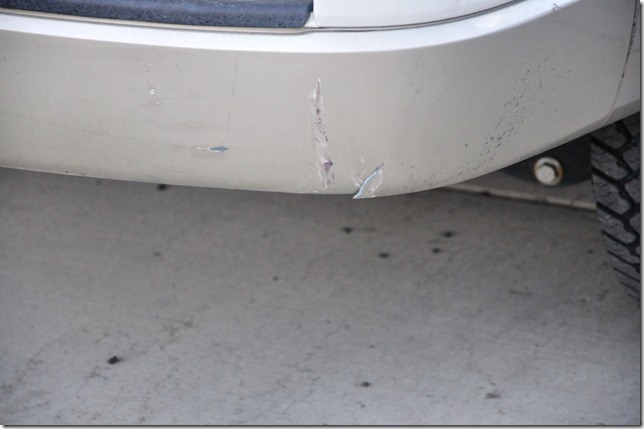 On the right hand side of the cut out for the hitch receiver there is a bright green patch.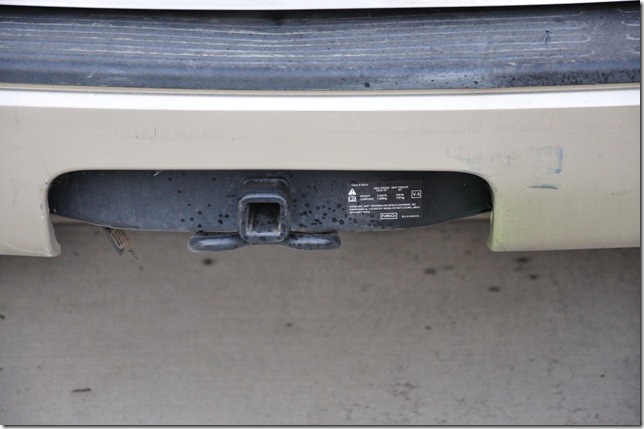 Since she was in a Ford Fusion (sadly I didn't have my camera with me), she went under my bumper and impaled her radiator on my hitch receiver.  My hitch peeled her hood up, she was dripping radiator fluid and her I even removed the ford logo from her grill.  She removed the full size spare from my rig.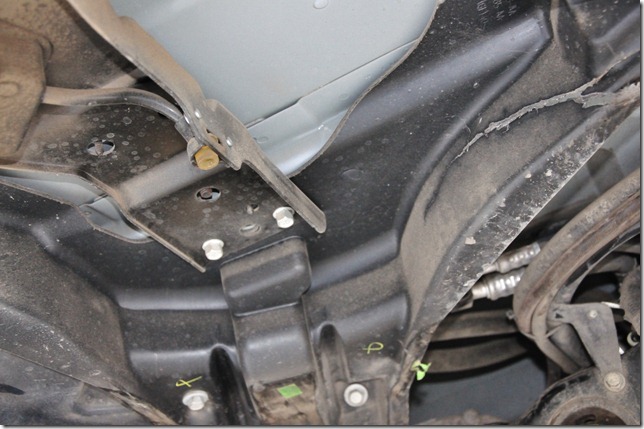 You can see it was pushed forward and sheered free, and busted part of the mount casing in the process.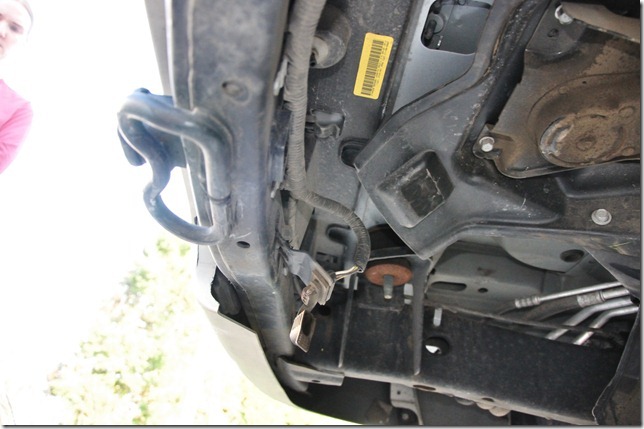 She bent the wiring bracket for the hitch wiring back as well.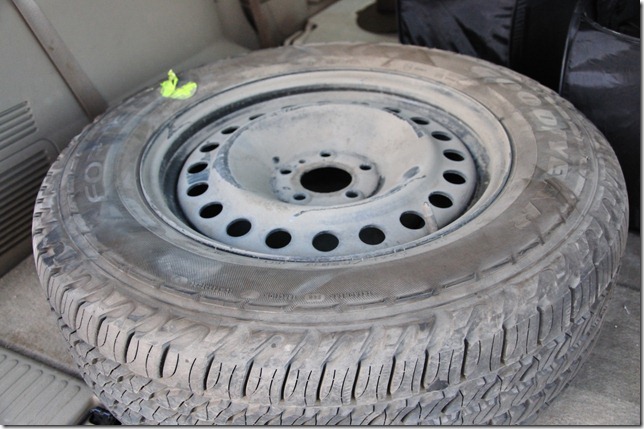 Due to this whole incident I had to move my spare tire into the back of my explorer.  Instead of it being used for cargo, it is now relegated to moving the tire that is supposed to be underneath.  Boomershoot is coming up fast and I'm going to need my cargo space back ASAP.
To top it all off I got about half way home about 45 minutes after the accident and I started feeling my neck stiffen up.  I've now got ice on it and it's creeping down my back.  I must say 2011 is turning out to be one craptastic year.  The wife was abruptly fired from her job last week, they used her disability as the excuse.  She had quit another job to take that one.  Now we have decreased income and Earth Fucker Lite has to get fixed.
I know better than anyone how much worse this could have been, but this incident was preventable.  All the other driver needed to do was pay attention and not worry about crap that is inconsequential at the immediate moment.  At least it wasn't Junior.
TMM is the owner, editor, and principal author at The Minuteman, a competitive shooter, and staff member for Boomershoot. Even in his free time he's merging his love and knowledge of computers and technology with his love of firearms.
Many know his private name and information however due to the current political climate, many are distancing themselves due to the abandonment of Due Process.